Paddling the Adirondacks
The Adirondacks have miles and miles of open water and for maximum on the water fun, a peaceful day in the comfort of your boat can't be beat. Hamilton County has plenty of water to explore: small ponds to explore, miles and miles of rivers, and some of the largest lakes in the park.
Adirondack facts and figures
The Adirondack Park is over 6 million acres in size, broken up between public (state) and private land. Within those 6 million acres are over 2,300 ponds and lakes, 1,500 miles of rivers, and well over 30,000 miles of streams and brooks; the Central Adirondack region is home to many of them.
Large lakes
Lake Pleasant, Raquette Lake, Indian Lake, Long Lake, and Blue Mountain Lake — sure, they are the names of towns, but they are also the names of the lakes that represent these towns. There's also the Fulton Chain of Lakes, a string of eight lakes located on the western edge of the county. If you want a bit of a different outing, you can head to smaller lakes like Limekiln, Utowana, Eagle, Durant, or Abanakee. No matter your choice or destination, you will have an unforgettable paddling experience in the Adirondacks.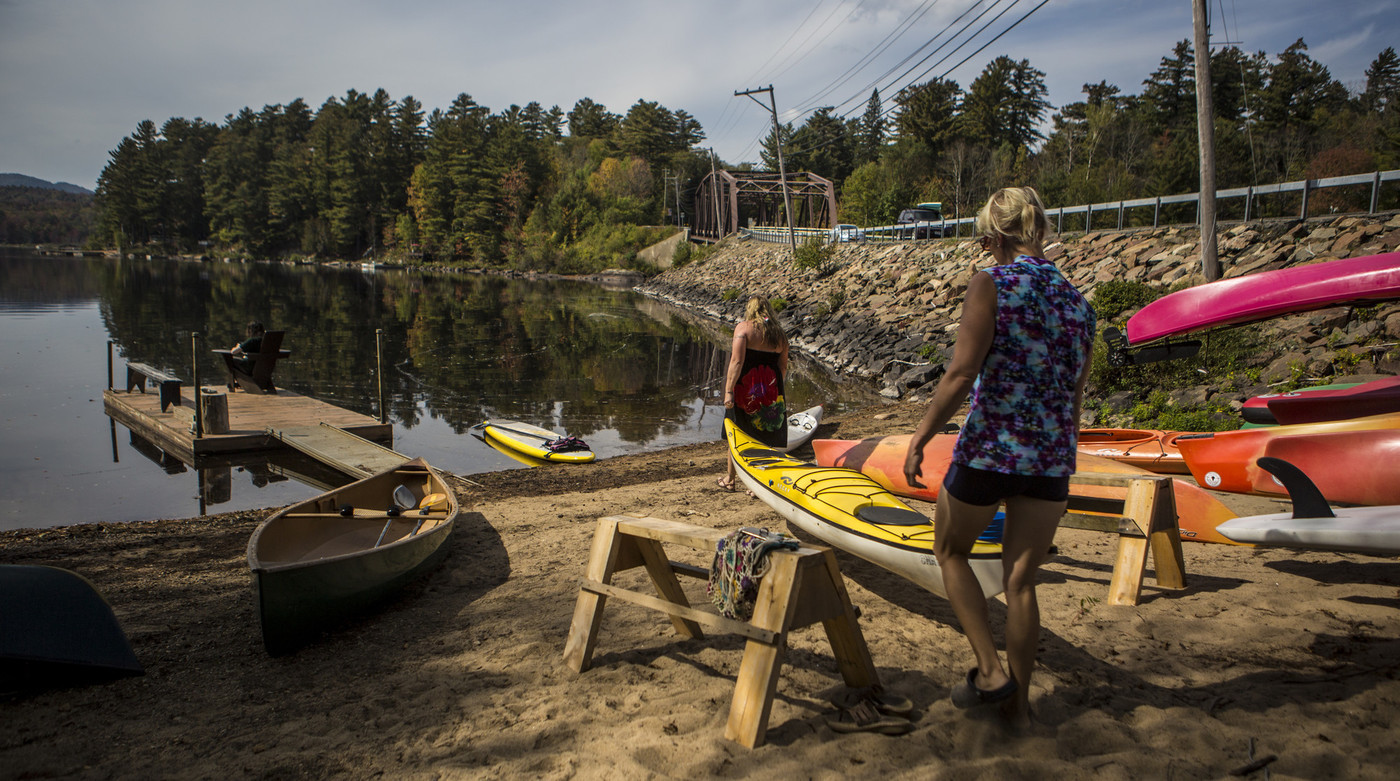 Backcountry ponds
Backcountry ponds are the gems of Hamilton County. They break up the landscape of our fabulous mountains and rolling hills. While some of our backcountry ponds are found along a scenic dirt road, many need to be walked to. Portaging is a familiar activity for flatwater paddlers who want to get out and away from motorboats and crowds. Portaging can be an exhausting activity, but it's worth every step. A lighter boat is a simple solution, but so is a cart for your canoe or kayak. Start with a short portage like South Pond, then make a longer trek to Rock Lake or Sprague Pond. If you want to really want to adventurous, stretch yourself and try something like Upper Sargent Pond. You can also work with a guide or outfitter to help make your adventure even better, and easier! The choices are only limited by your imagination!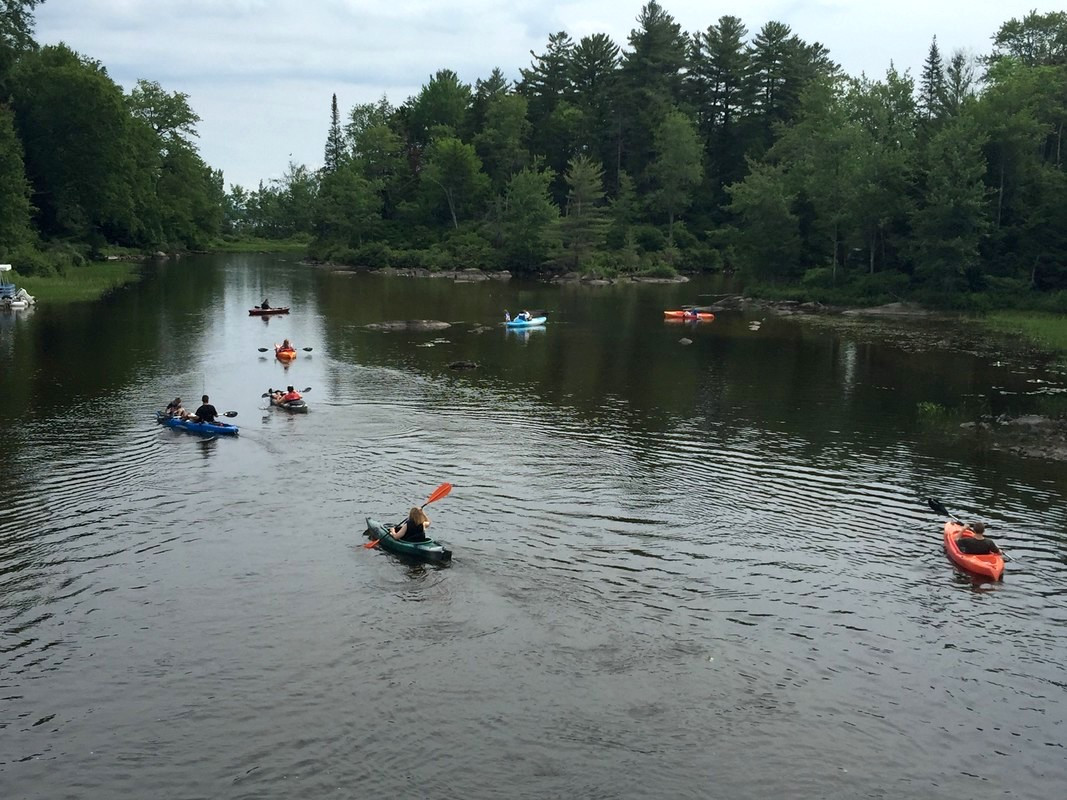 Meandering rivers
Miles and miles of slow-moving rivers, outlets, inlets, streams, and waterways await your visit. Nothing offers more beauty than our rivers. The narrow waterways of the Marion River, Kunjamuk River, Browns Tract Inlet, and the Raquette River are just a few examples of beautiful waters where you can clear your mind. Our rivers are lined with wildflowers and birding opportunities. Witness a belted king fisher coasting along the shore in search of food for its young, or an otter playing hide and seek with you in an eddy of the Raquette River. Experience the curiosity of what's around that next oxbow and feel the satisfaction of finally seeing it. Our rivers are our waterways to adventure, splendor, scenery, seclusion, and relaxation.
When your daily routine needs to be forgotten, visit the Adirondacks, float in a lake with loons, coast through a marsh with a great blue heron, or just bask in the quiet of a slow-moving river and let the smells and colors of the wild flowers take you away.
Leave No Trace
The magic of the Adirondacks is the result of previous generations taking a long view and protecting the mountains, lakes, and rivers within the Blue Line. That tradition continues today as we support and encourage everyone to practice Leave No Trace ethics, which help protect the lands and waters of the Adirondacks.
Learn the Seven Principles of Leave No Trace