Winter this year may look a little different than previous years. Regulations have tightened a bit and we may not be able to spend as much time indoors as other years. Why not make the best of the situation and try some new outdoor activities?
Snowmobile - Indian Lake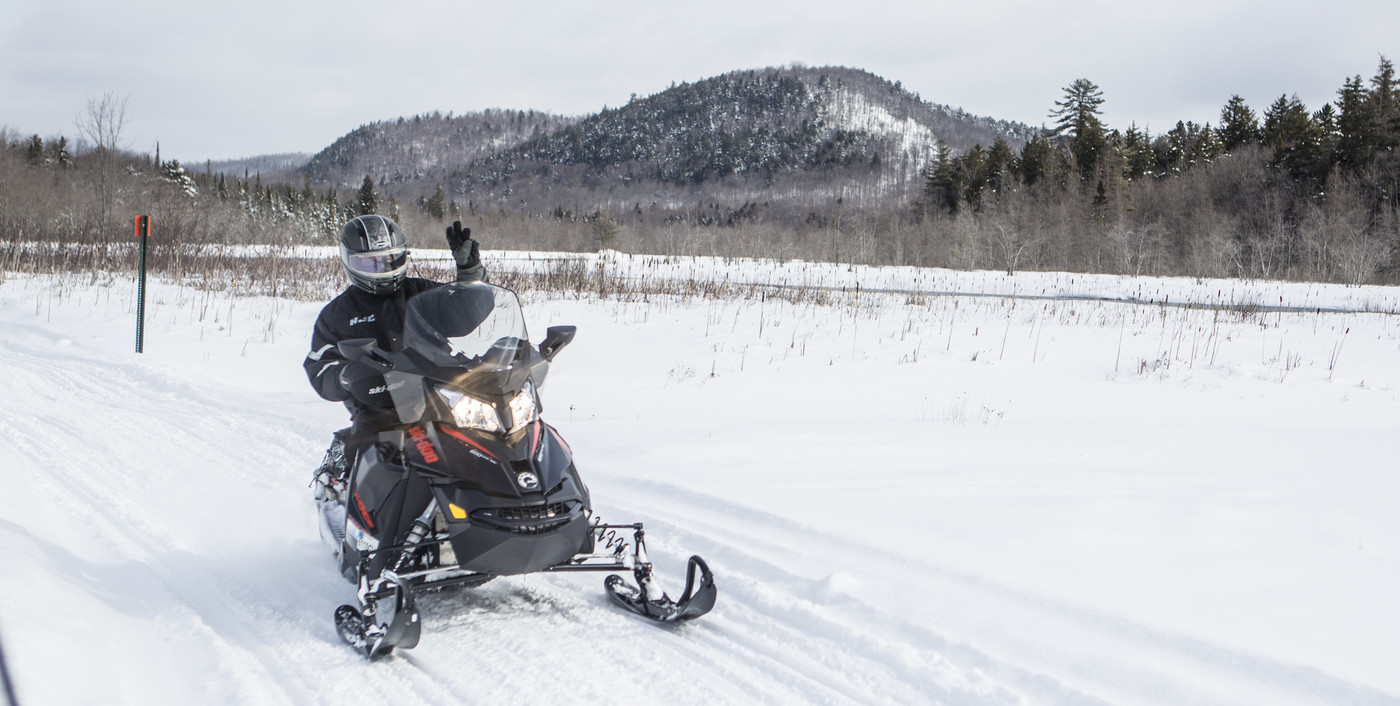 Indian Lake is known as the Central Hub of Adirondack snowmobiling! They have 65 miles of groomed snowmobile trails that feed into areas such as Perkins Clearing and Moose River Plains. Hit the trails and venture your way to Speculator, Blue Mountain Lake, Inlet, or Long Lake! Indian Lake is the perfect place for base camp for a week of snowy adventures.
Downhill Ski - Speculator
 
Oak Mountain in Speculator is a must on your family's winter bucket list. This small family-run ski mountain is the perfect place to hit the slopes, whether you are just learning, or have been skiing for years.  From the top of the mountain you can ski trails ranging from green circles to black diamonds. Be prepared by purchasing your tickets ahead online! You can also help keep crowds to a minimum by using your car as a base lodge.  
Cross Country Ski - Lapland Lake
 
Rent a pair of cross-country skis and head out on the trails at Lapland Lake Cross-Country Ski Center! Cross-country skiing is a great way to get outdoors and get some exercise in the cold winter months. Like Oak Mountain, Lapland Lake will be following the same regulations put forward by New York state. Indoor amenities will be limited, so plan to use your car as your lodge here as well. Better yet, why not rent a cabin and return there to rest and refuel!
Snowshoe - Inlet

Fern Park in Inlet has almost 12 miles of trails available to snowshoe, ranging from easy to difficult. You can also head to Limkiln Lake Campground for miles of easy snowshoeing fun along the surface road. Tack on the Old Dam Nature trail loop near campsite 98, and add an additional 1.3 miles to your trip. If you don't have your own snowshoe equipment, Pedals and Petals in downtown Inlet will help get you set up with your very own or with rentals if you haven't decided if snowshoeing is for you! They also offer cross-country ski rentals as well as ice skates.
Ice Fishing - Long Lake

Head up north to do some ice fishing in Long Lake! Head out on Long Lake itself, or hit the ice of Lake Eaton. You might just find yourself catching some yellow perch or northern pike.  Head to Hoss's Country Corner to stock up on fishing supplies and spend the day out on the ice. You can even get your fishing license here if you haven't gotten it yet.
Take your winter bucket list and turn it into a fun little getaway! We have lots of great lodging and dining opportunities to offer. Please remember to follow all local regulations and don't forget your mask!