Maple Syrup. Sweet, sticky, delicious. And a staple here in New York state. There are over 2,000 maple sugarmakers in New York, which if you ask me, is something to celebrate!
Cue MapleFest!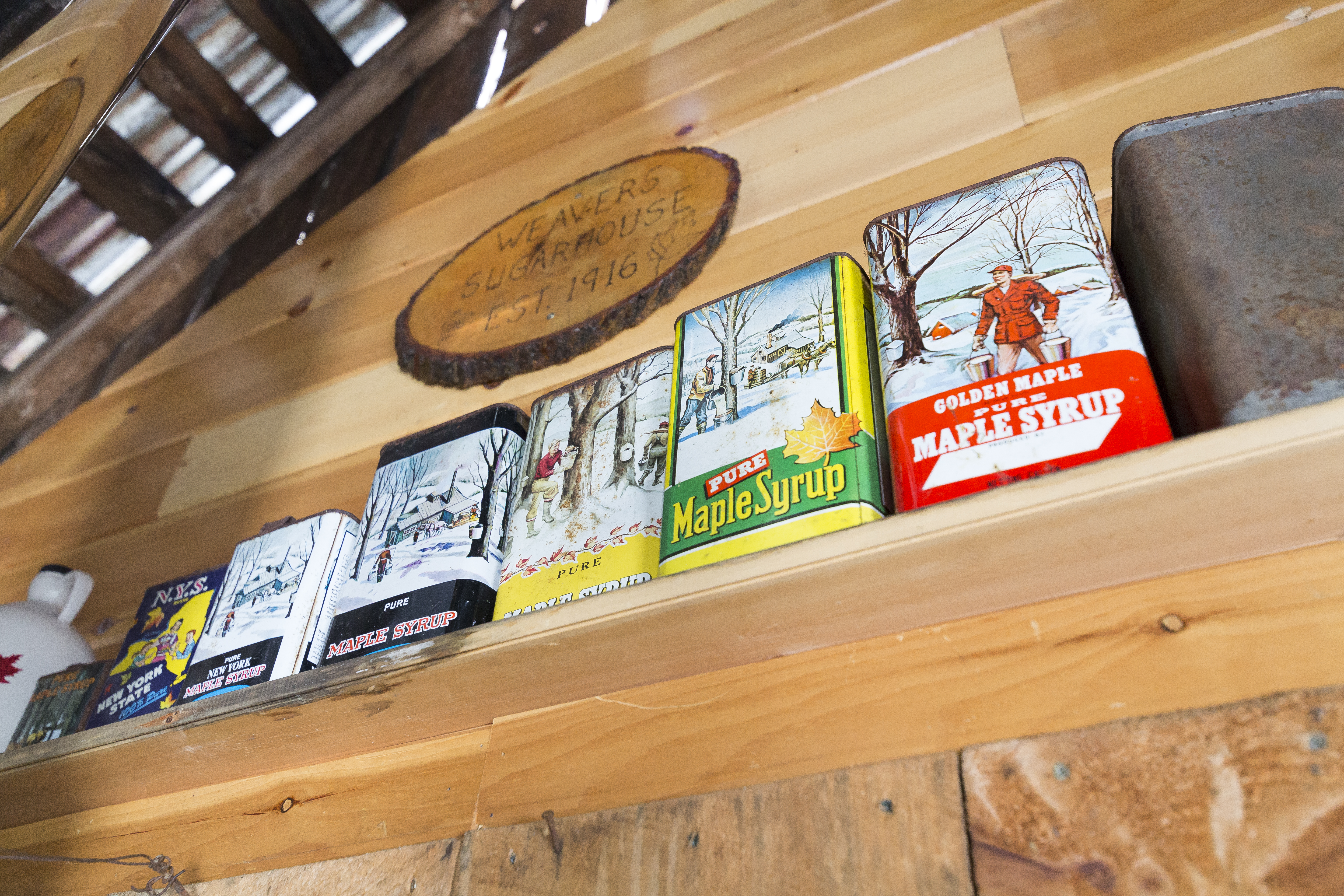 2019 will mark the 2nd Annual MapleFest in Speculator. Last year was the inaugural Maple Fest, and this year is shaping up to be even bigger and better! Happening on March 16, there will be events taking place all around Speculator for all to enjoy. 
Pancake Breakfast 
 
Head to The Inn at Speculator first thing in the morning for a delicious pancake breakfast! From 8-11 a.m., enjoy your delicious maple syrup how it was intended — on fluffy, butter smothered pancakes! Not only will you get a home cooked breakfast, but it is for a good cause. All proceeds will benefit the 2019 Fourth of July Celebration in Speculator!
Craft Fair
 
From 10 a.m. – 4 p.m., head to the Lake Pleasant Central School for the Craft Fair hosted by the Lake Pleasant Historical Society. Stop by the bake sale for some sweet treats, or any of the other handmade crafted goods available for sale. There will also be a historical display on the history of maple syrup.
Irish Road Bowling
 
Irish Road Bowling. If you haven't done this yet, get out there and do it! If you're participating or if you're just spectating, you're bound to have a blast! Starting at the Village of Speculator Town Barn at 11:45 a.m., the course will take you to the end of the road and back. Be sure to dress in warm layers to protect yourself from the wind and cold, but costumes are also encouraged! It is $10 for a team of four to play, and there will be prizes awarded at the end! Preregistration is available at the Speculator Chamber of Commerce.
Oak Mountain
There will be lots of fun at Oak Mountain on March 16, and they will be open for skiing, riding, tubing, and dining also!
Lollipop Races 

Kids ages 3-8 are invited to join in on the Lollipop Races, whether on skis or snowboard. The only requirements are that they have to be able to ski or board on their own, with no assistance, and they must be able to stop. Prizes will be awarded at the end of the race. If your child is interested, get them signed up at the Ski School Desk by 10:30 a.m.
Annual Pond Skimming
 
Oak Mountain's Annual Pond Skimming, at 1 p.m., is an event you don't want to miss. If you don't feel like flying down the bunny hill, chancing a soak in the manmade pool at the bottom… grab yourself a spot (away from the pond if you don't want to get sprayed!) and have your camera ready! Participants are encouraged to show up in costume. There is no entry fee, and there will be a limit of 50 participants. Prizes will be sponsored by Shipyard Brewing Company.
Live Music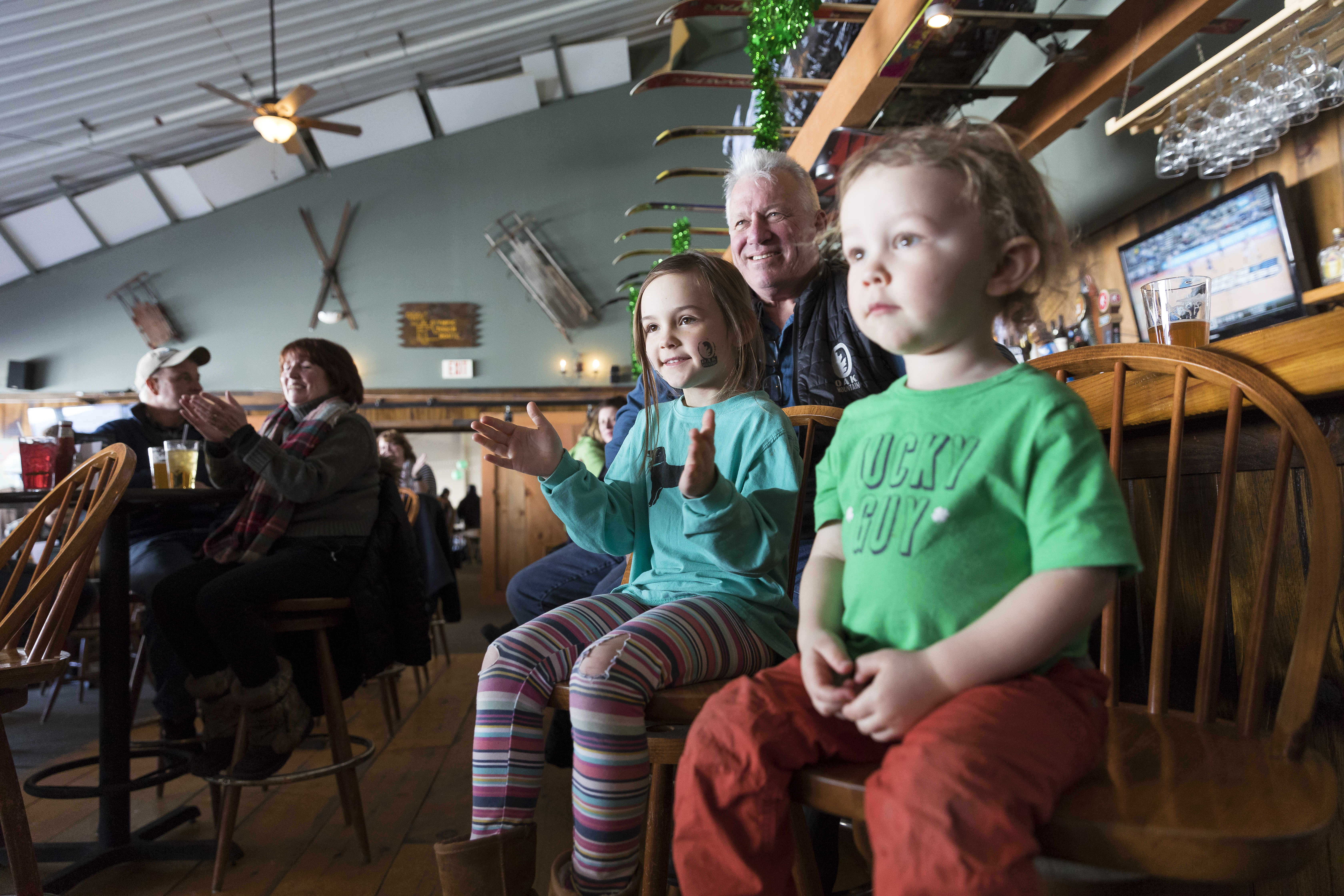 Head to the Acorn Pub at 12 p.m. for a cocktail and some live music as part of the Apres Music series. The Old Main will be playing some tunes while you enjoy a beverage or a bite to eat from the Acorn's menu of pizzas, burgers, and more.
Maple Sugarshacks 

Visit Weaver's Sugarbush in Lake Pleasant or McComb's Oak Hill Farm to learn about the process of maple syrup making. If you are lucky, they may even be boiling syrup! Learn about a process that is very labor intensive, but the end product is unlike anything else.
Adi the Yeti 

Keep your eyes peeled as you head from event to event. You may get lucky and have an Adi sighting! Adi is our resident Yeti in Speculator and he loves to visit with our guests. So, don't be scared and try to grab a photo with the ever elusive Yeti!
Whether you are visiting for the day or staying for the weekend, we always have lots of great events going on! And be sure to make lodging and dining reservations.