Car camping gone bad!
Although I grew up in the Adirondacks, I car camped only a few times.  A couple of times was with my family, and once I went alone with my twins at Rollins Pond, when they were ten. I spent most of my time digging trenches around the tent due to the downpours, and when it cleared I was chasing after them on their bikes or keeping them out of the fire. Needless to say, it was stressfull! The plan was to stay five days — we stayed two nights!
old equipment not so good!
I started camping with a group from the Albany area at NYS campsites in 2014. I dug out some old equipment, the coolers, sleeping bag, pad for under the sleeping bag, and the tent. The family tent was much too big, with huge poles and many parts! I then tried my sons' old tents, both leaked. A member of the group loaned me her small pup tent, which also leaked. I did not give up! Another friend gave me a tent that sufficed for the remainder of that season. My site-mate, Cathy, shared her grill, camp stove, screen house, cooking supplies and camping tips. She made things easy for me!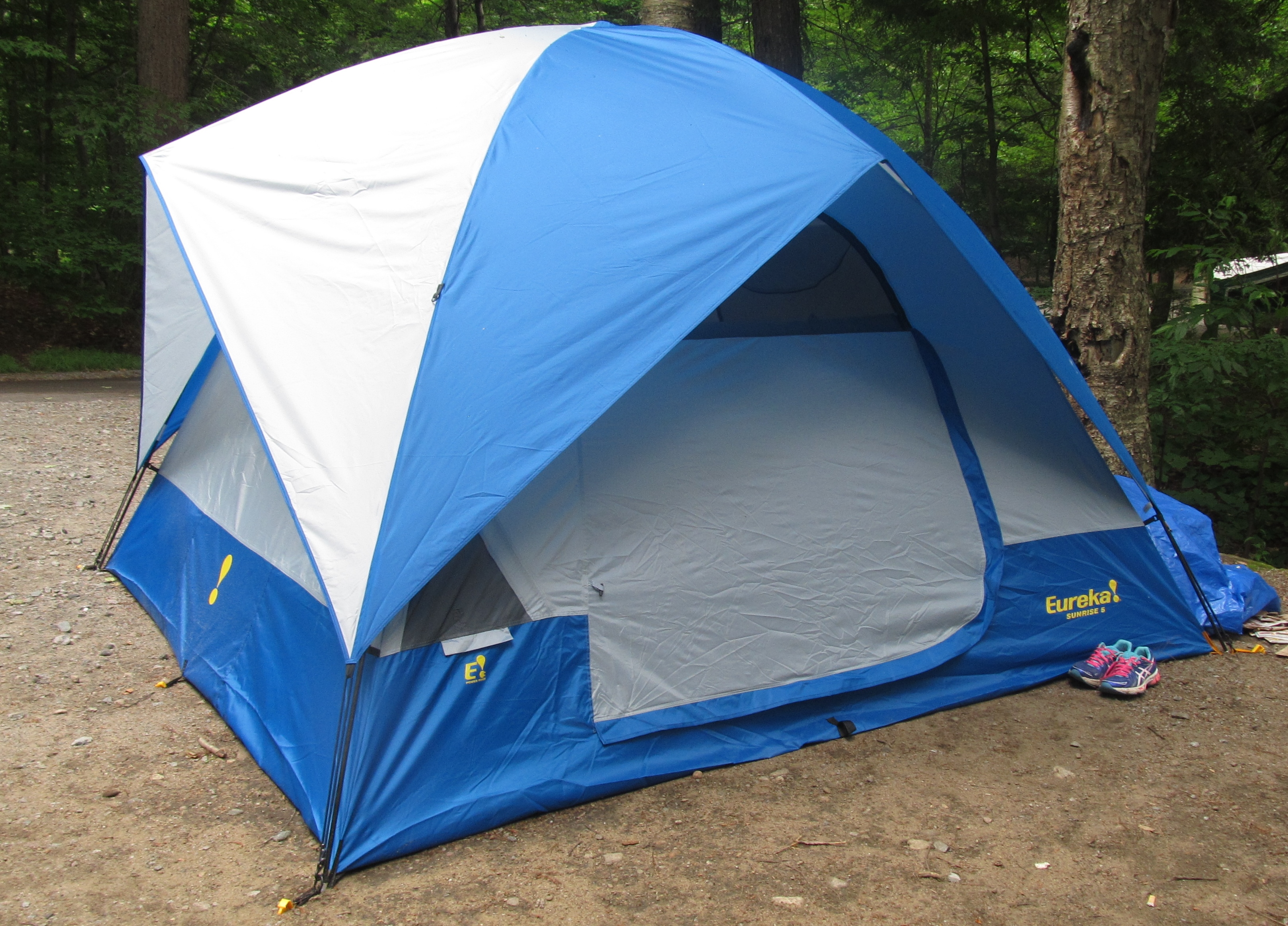 Unlike all the other tents, I could not stand up in my tent. I found the sleeping bag uncomfortable as every time I turned over, it twisted around me, I felt like a pretzel!  When I stated I had restless nights due to the sleeping bag twisting, the experienced campers showed me their set-ups. Their tents looked like the proverbial home away from home! An 18" blow-up air mattress, sheets, blankets, bed pillow, sleeping bag – used as a comforter, night stands, battery operated table lanterns, rugs, and chair.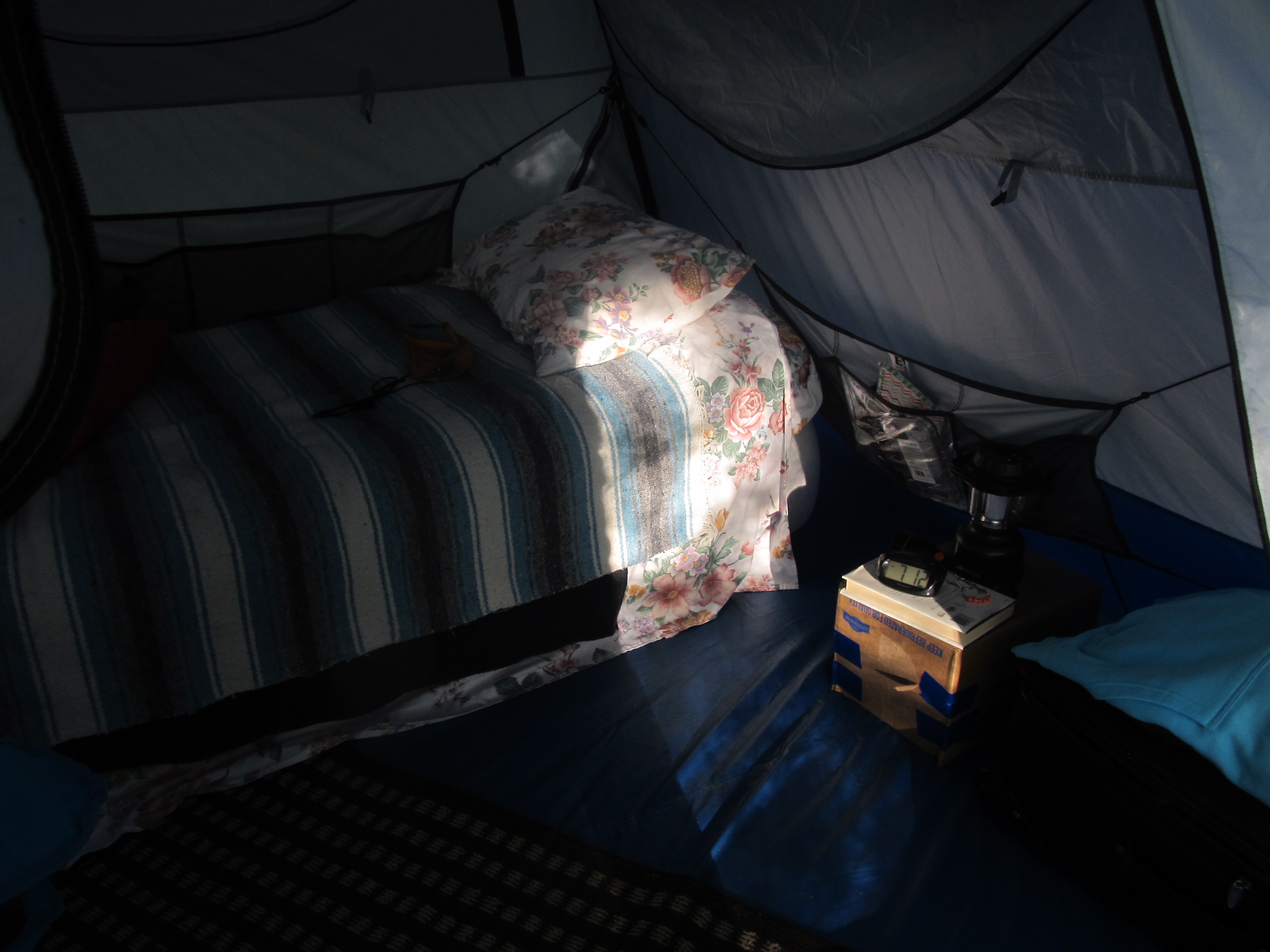 it is all about comfort!
A tent you crawl into is great for wilderness camping, but why not have more comfort when car camping? After deciding that I really enjoyed this type of camping, I purchased a 9 x 9, 6' center tent. A tent you can stand up in is so much easier on your back! I also purchased a twin size air mattress and pump with car adapter, a rug, a gas stove, inexpensive pots and pans,  stackable bins for my cooking, eating, and drinking supplies, and a small folding table to put in Cathy's screenhouse.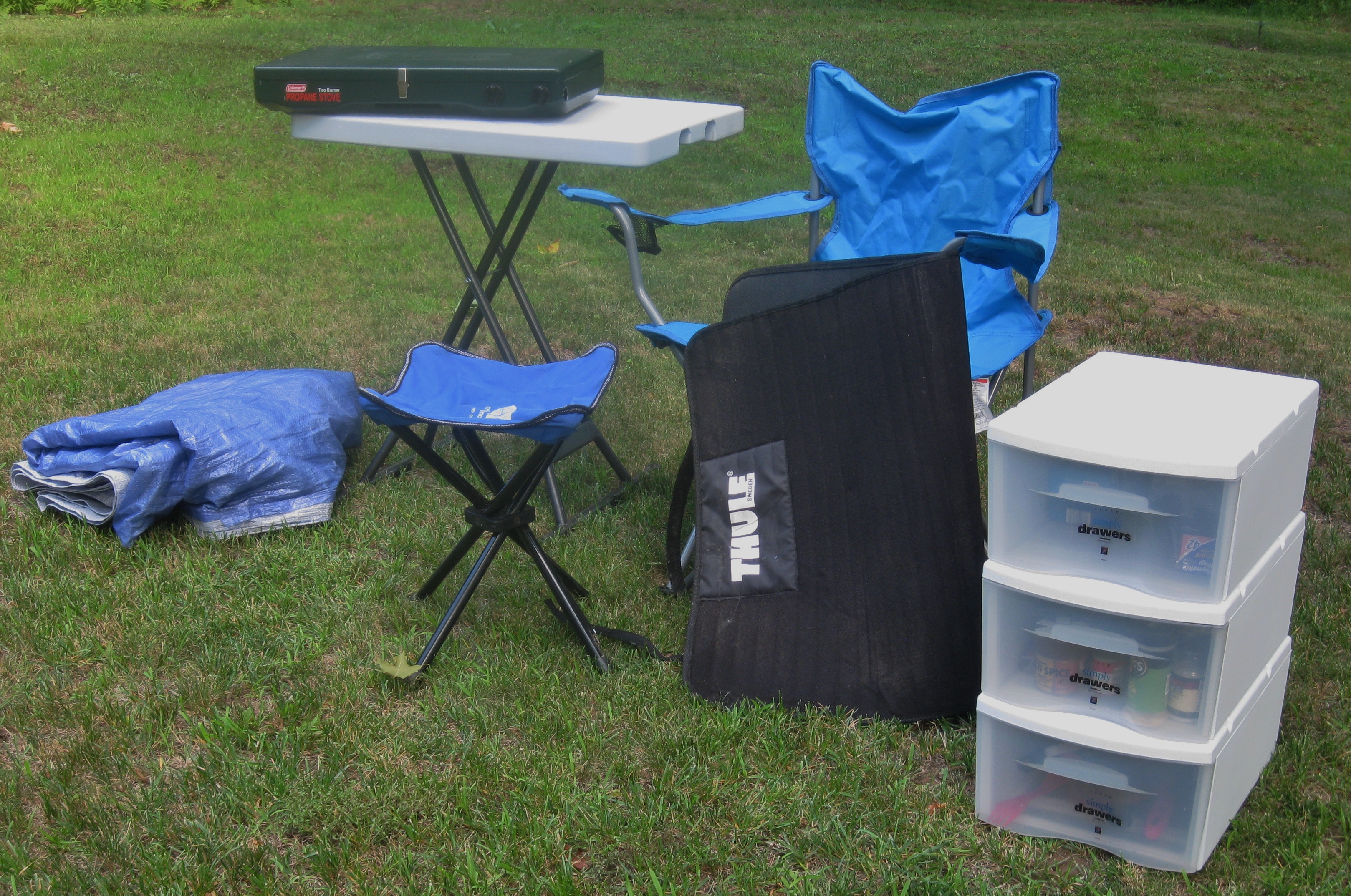 Where to camp?
The core people of the group meet each year to decide camping dates and camping locations. The duration of  the stays range from 7-14 days. Some members stay for fewer days due to work or other commitments. Some opt to camp in trailers and RVs. Fifteen people participated in the Lewey Lake camping trip, all but 5 people were in tents. The reservations are made 9 months out on ReserveAmerica.com. To be guaranteed sites for this length of stay reservations need to be made well in advance. The booking is done  on the earliest  possible date, as most of us desire waterfront sites and sites relatively close together as it is much easier for appetizer night, potluck night, campfires, visiting, and making plans. This season prior to camping at Lewey Lake, we camped at Putnam Pond, and upcoming trips include Rollins Pond, and Meacham Lake.
the work pays off!
Camping is work (planning, packing and unpacking, and then repacking), but it is relaxing once you are there and set-up is complete. I enjoy the quiet without TV,  phone, and computer (most of the campgrounds have no cell service or limited cell service). There is nothing like being serenaded at night by the owls, frogs, crickets, loons, and awakened by various birds. However, I do admit at first the barn owls and bulI frogs kept me awake, now I am a little more accustomed to their sounds and get a better night's sleep than in previous years. I am in bed earlier, and eat lighter meals — except on potluck night and appetizer night! There are some great cooks in this group! We paddle on most days, normally a destination is determined the night before, some may opt not to paddle, others  select a different location, it all works! Shopping is normally done during inclement weather, but sometimes we may shop just because we desire a break.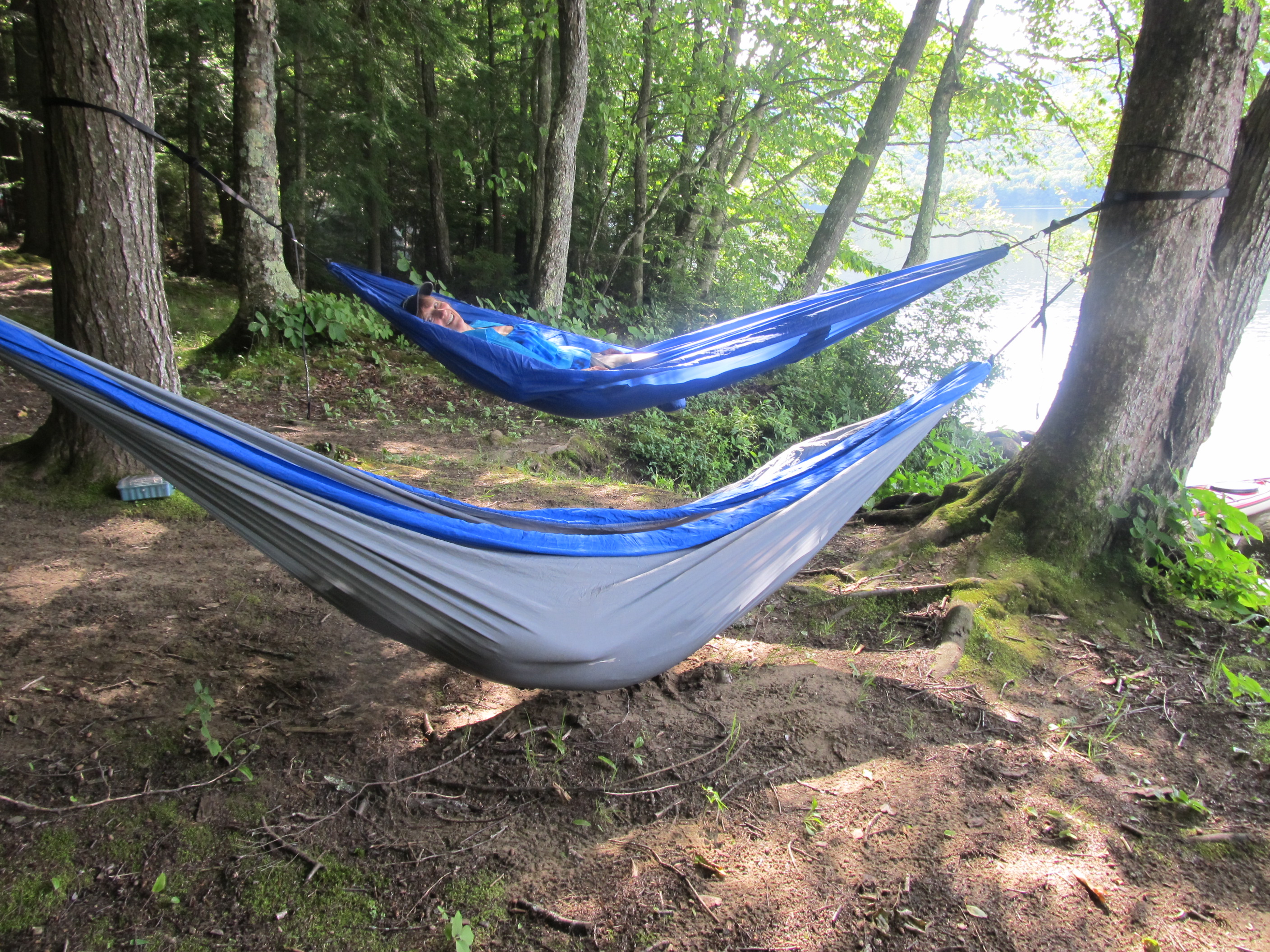 fun in speculator!
 When the ladies spoke of shopping in Speculator, I didn't think I would be spending any  money, but I went along for fun. I do like shopping! Surprisingly, the Speculator Department Store is wonderful! They have just about everything you need for camping, a large variety of clothing for men, women, and children, and a gift store. Two of us could not resist the swimsuit prices! One camper could not resist the fudge!  On two occasions four of us enjoyed lunch at the Common Ground Cafe, two visits definitely indicated we enjoyed our meal! I highly recommend their Chicken Cordon Blu Wrap and their Iced ChiaTea! We also shopped in the well-known Charlie John's store, another Adirondack store with much to offer!
another store with so much to offer in sabael!
We frequented the Lake Store in Sabael, for ice, lunch, and ice cream! One night three of us were treated by Cathy to yummy Ice Cream Sundaes, which we enjoyed at their soda fountain counter. The Lake Store has camping supplies, gift selections, groceries, clothing, and the counter where you get not only ice cream, but burgers and other quick foods. I purchased a Lewey Lake sweatshirt (forgot to pack one -the nights do get chilly!), and, oh, it also has a wonderful deli! Cathy and I stopped for lunch on the way home. It is approximately 7.5 miles from Lewey Lake and is open year round. If you don't want to camp in a tent and you don't have an RV or trailer you can rent one of their cabins!
our paddles!
Our camping adventure included paddles on Lewey Lake, the Miami River, the Kunjamunk River, the Jessup River, and Mason Lake. The rivers  had a lot of beaver dams, but that just made paddling all the more fun! I was nicknamed the "dam woman," and Tom was nick named the "dam man," as we assisted others through the dams. No worries about the beavers, I understand they rebuild them the same night!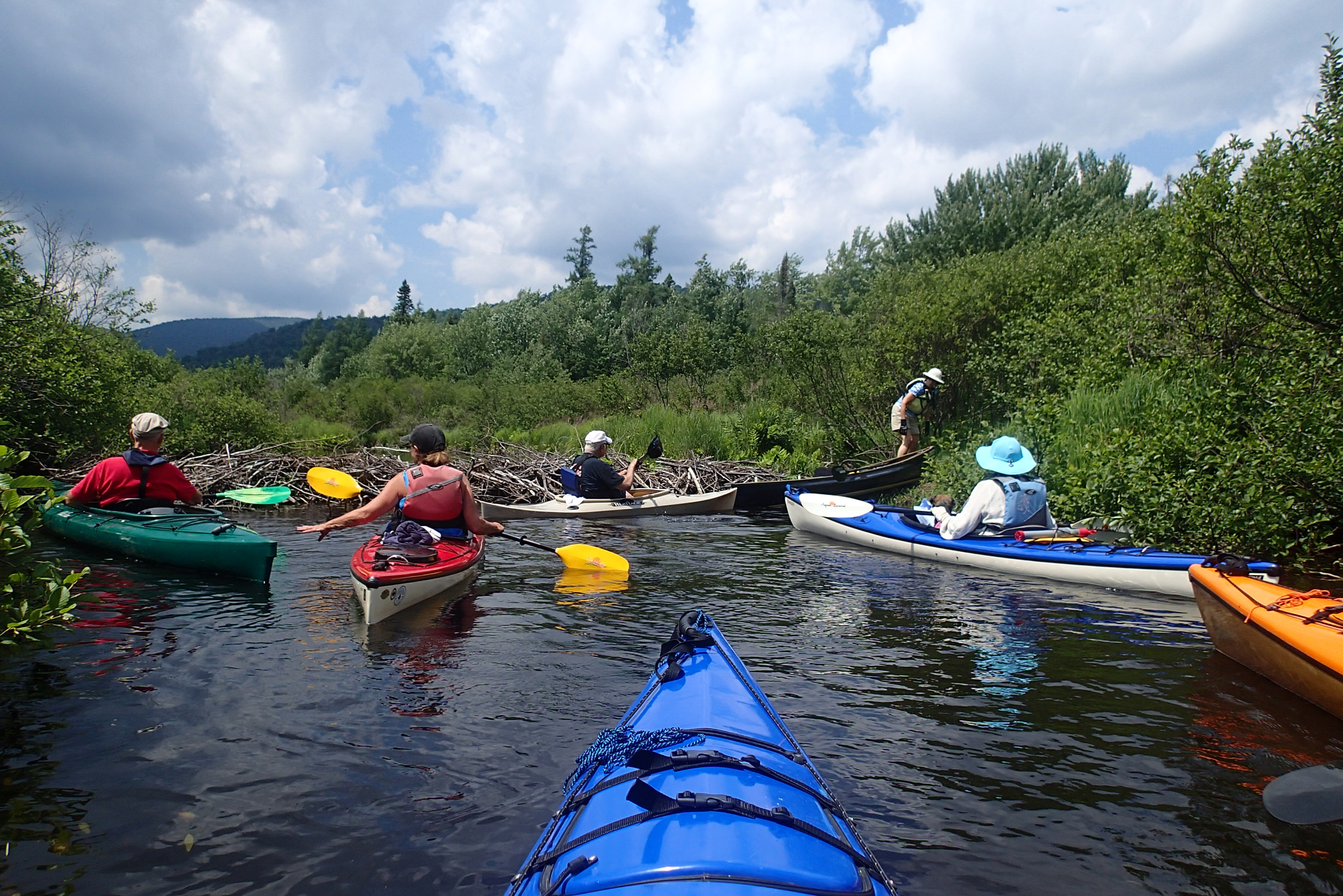 MORE THINGS TO DO!
We enjoyed a couple of dips in the water and  we biked around the campgrounds and into the primitive sites.  Later a few of us drove back to sites 7-11 in order to take pics of the little picturesque waterfall near site 11, and the stone bridge and the heart-shaped moss on a boulder near site 8 (obviously man-made, but none-the-less very cute).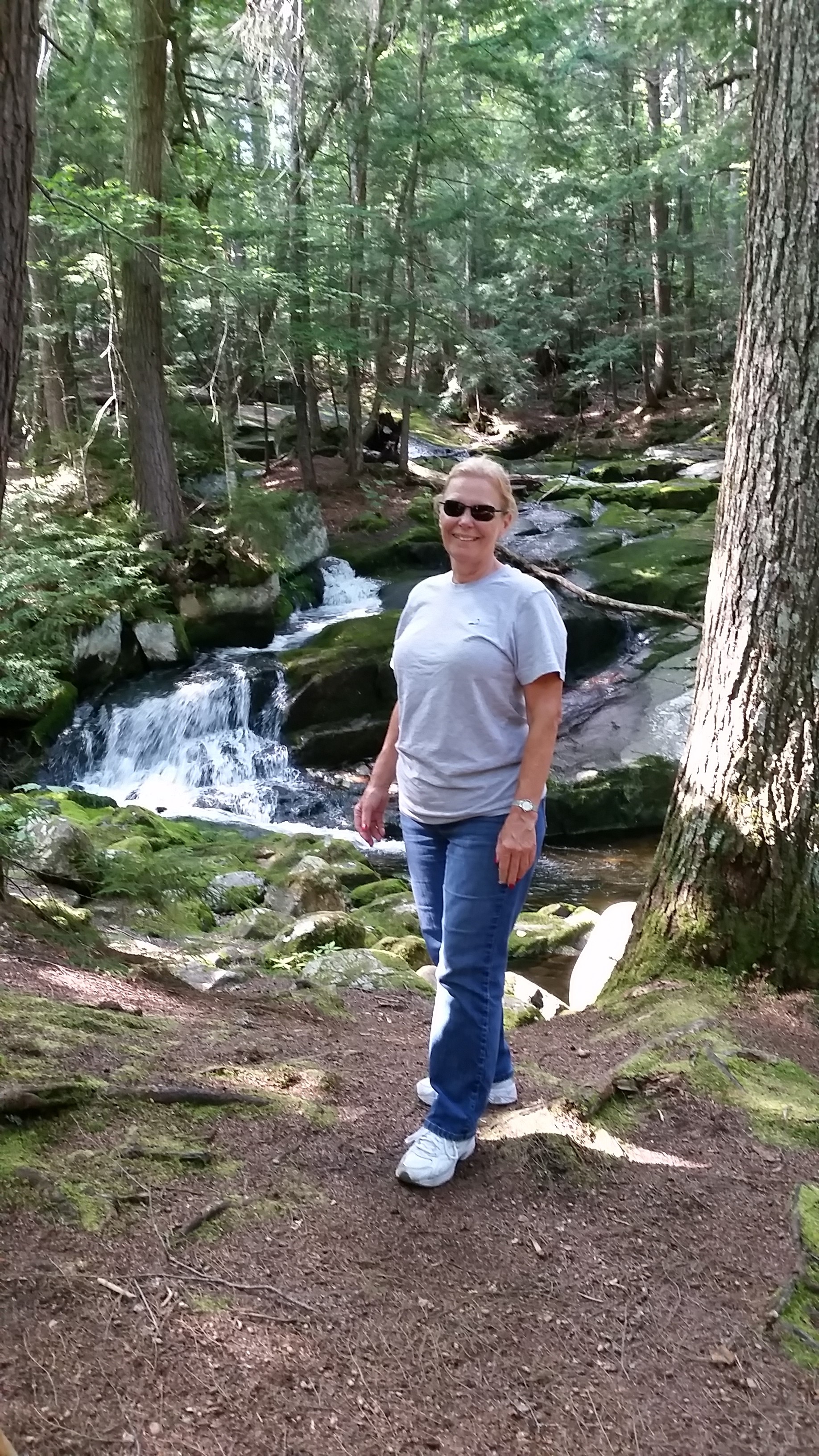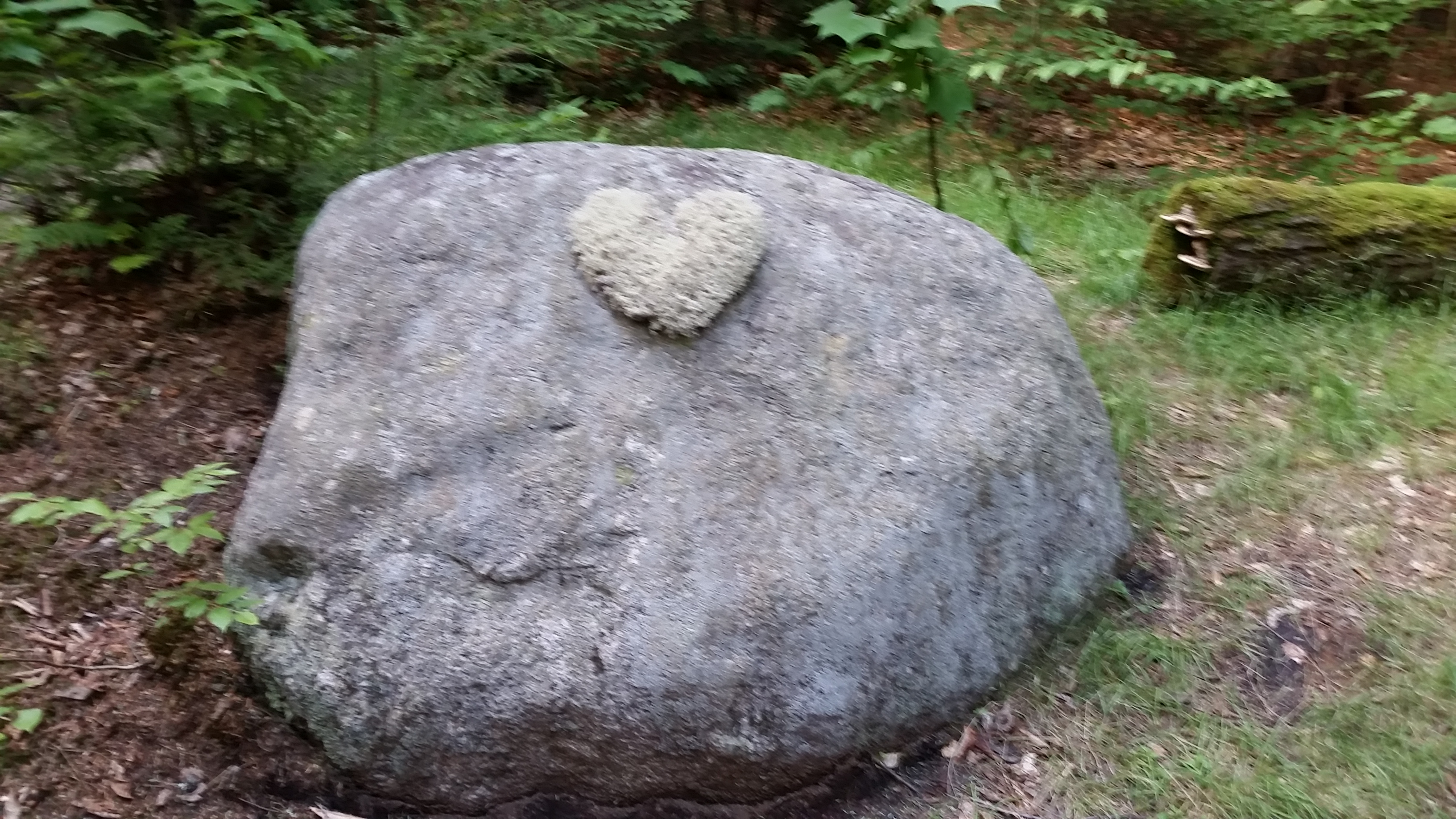 Lewey Lake is a great place to camp, the shower building is fairly new.  It even has a dish washing area with plenty of hot water, which we used once. It was a nice break from hauling and boiling water for our dishes. I wish all the NYS campgrounds had that amenity.
Why not pack up your tent or RV, your trailer, or rent a cabin and enjoy some Adirondack air and sounds?  Camping in the heart of the Adirondacks is a great way to spend your summer days!